"

The miracle of Delivered is that while there is horrific drama, its a love story. The show takes complicated and universal issues and delivers them into story and song through the perspective of one women's story that inspire and challenge the audience. This show isn't touring into someone's trauma. It is celebrating the resiliency and gifts of one survivor, Jennifer, along with the divine music of The Bittersweets. Love it!! "
— Becca Stevens, founder of Thistle Farms in Nashville TN
"

Delivered is a unique storytelling experience combined with beautiful ballads. Jennifer shares her hard story with courage and Chris and Hannah's music comes alongside Jennifer's words to soften the harsh realities living on the streets bring. This program launched the Lehigh Valley's first Anti-Trafficking week and was a creative opening to a week filled with awareness and education events. These artists do not disappoint and Jennifer's message of hope will inspire all who have the privilege of hearing it! The Bittersweets are a gifted musical duo who are a tremendous pleasure to work with! Our guests loved this event and yours will too!"
— Carol Andersen, founder of Bloom Bangor in Bangor, PA
The Story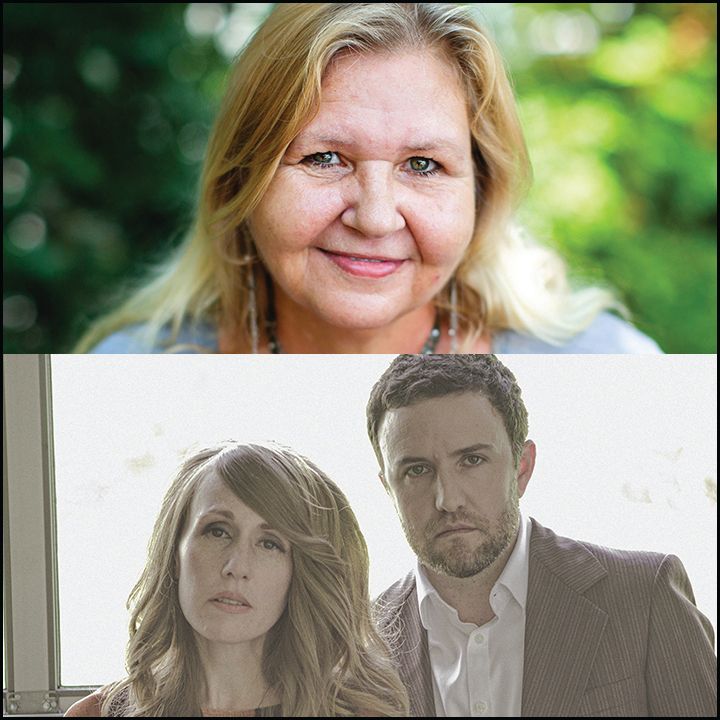 It began as an experiment. What would happen if, rather than doing a traditional book release, the stories from Jennifer's memoir were accompanied by a live band? And as the idea evolved, what would happen if, rather than playing behind the stories, every vignette was paired with a song? Quite by accident, Delivered was born and transformed into a show unlike anything you have experienced before.
Jennifer Clinger is a survivor. She is a graduate of Nashville's world-renowned Magdalene program, which provides a transformative and sustainable recovery experience for survivors of trafficking and prostitution. Today, Jennifer works at Thistle Farms, the country's largest social enterprise run by women survivors. Her new book is "Delivered: The Fragmented Memories of a Former Streetwalker."
The Bittersweets are a band from Nashville via San Francisco. They have released two full-length studio records and played hundreds of shows, opening up for acts such as Cowboy Junkies, Train, Cake, Roseanne Cash, Buddy Miller, and Emmylou Harris. They have had numerous songs placed in network and cable TV shows and will be releasing their third studio album in 2021.
"

This event ranks as one of the best book launches I have been to or even read about… a winning evening for everyone. I met a new author and was entertained by a great band. "
— Southern Writers Magazine
Shows
If you are interested in booking a Delivered performance, please scroll down and fill out the contact form. 
"

Delivered is one amazing woman's powerful testimony to the resiliency that lives deep within each of us as well as the healing power of hope, love, and community. Jennifer is a source of inspiration and hope for every man and woman at Thistle Farms. Through hard work, raw vulnerability and a laugh that shakes the room, she models recovery, resilience, and joy. Any individual or organization dedicated to helping people overcome the odds will be both rocked and inspired by Delivered. Her story is specific yet universal. "
— Hal Cato, CEO of Thistle Farms in Nashville, TN
Store
The Life You Always Wanted: CD